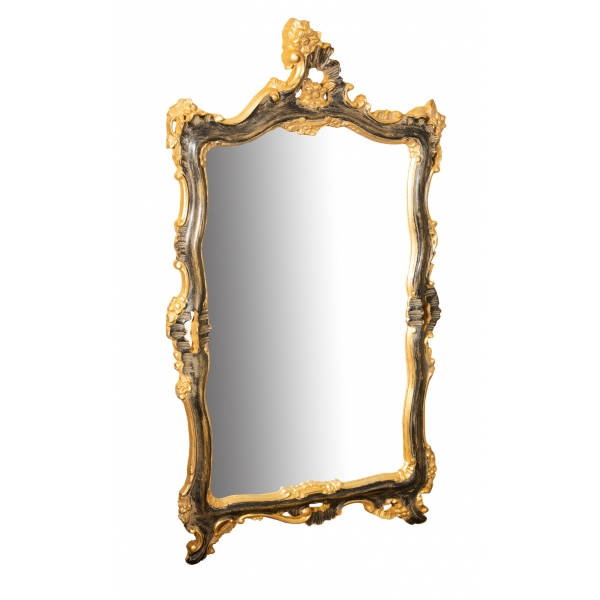 The importance of the mirror
Mirrors: we rely on them so often and they are more important than we think! The first glance in the morning, the rear-view mirror in a car, or even the mirror inside a submarine periscope.
There are lots of reasons and moments to get in front of a mirror, so at Biscottini the mirror is given great importance, with all materials and finishings of the highest level.
We all remember… "Mirror mirror on the wall, who's the fairest of them all?" In this case we risk being presumptuous… but we would dare say that we are, at least in terms of our selection of mirrors.
Quality and research of materials, together with the know-how of Florentine masters make our mirrors unique and prestigious works of art that can, alone, make any space a decorated interior.
The mirror, whatever the size or shape, is and will always be, a decorative element that makes an interior more luminous, spacious, but most of all, reflects your true image.
This is a wood wall mirror with gold and black finishing, handmade and hand-finished by traditional Florentine artisans, ready to hang to enrich and decorate any interior. The mirror is Made in Italy, from start to finish.
Biscottini offers an infinite selection of new and original ideas for home furnishings and interior design to satisfy each and every request: from home design to living rooms, bedrooms, kitchens, bathrooms and offices. Biscottini can meet all of your furnishing and decoration needs and desires.